Alcorn County Genealogical Society
P.O. Box 185
Corinth, Mississippi 38835-0185
Phone: 662-286-0075
Kroger Card

DO YOU HAVE A KROGER CARD?
Attention Kroger Shoppers! Help the ACGS by getting your Kroger Card!

You can help ACGS. Kroger Community Rewards will match a % of your purchases and donate it to ACGS without any hassles. Here's how to help:

1. Sign in to your Kroger Plus Account online.
2. Click COMMUNITY and select KROGER COMMUNITY REWARDS from the drop down menu.
3. Click ENROLL and scroll down past your personal information to the Community Rewards Section.
4. Choose ACGS or enter our Organization Number JI521.

That's it in less than 2 minutes! Nothing more to do. Each time you shop with your Kroger Plus Card or use it's associated phone number, a percentage of eligible purchases will be matched and donated on a quarterly basis to ACGS. This does not effect any points, coupons or rewards you have personally with Kroger in any way. It's a stress free way to bring much needed funds to our community non profit Alcorn County Genealogy Society. Everyone has to re-enroll once a year in January so that Kroger knows you still want to participate. We have computers at the ACGS library available if you need to use one or need help navigating the Kroger website. We look forward to sharing news about your donations in the near future.
5. At the end of the year, don't forget to renew / sign-up for your new card.
Kroger Shoppers

Our 1st Quarter Kroger Community Rewards donation is $24.52! Many thanks to the 9 households already participating. For those of you who don't have a card yet, please get one, because we need your help and it won't cost you anything. Thank you again for helping the ACGS. A copy of the Kroger Rewards Letter is below: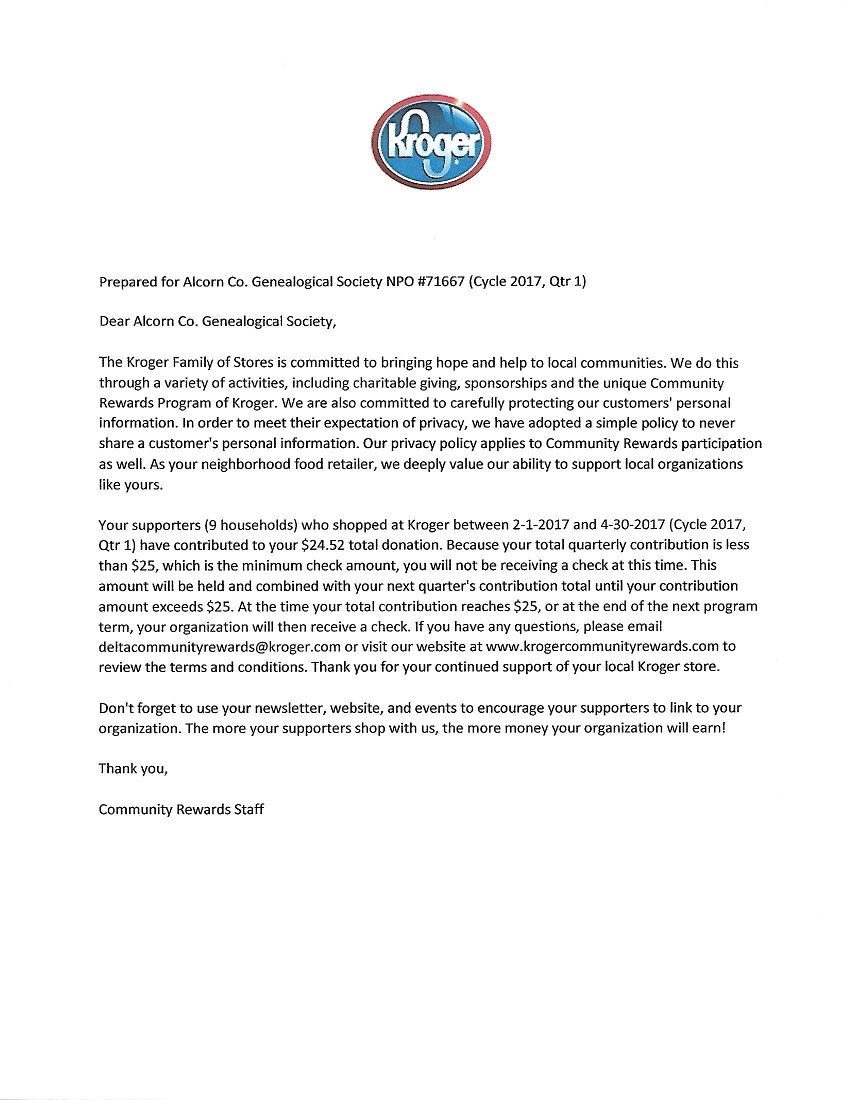 Our 3rd Quarter Kroger Community Rewards donation is $26.64! Many thanks to the 12 households already participating. For those of you who don't have a card yet, please get one, because we need your help and it won't cost you anything. Thank you again for helping the ACGS. A copy of the Kroger Rewards Letter is below: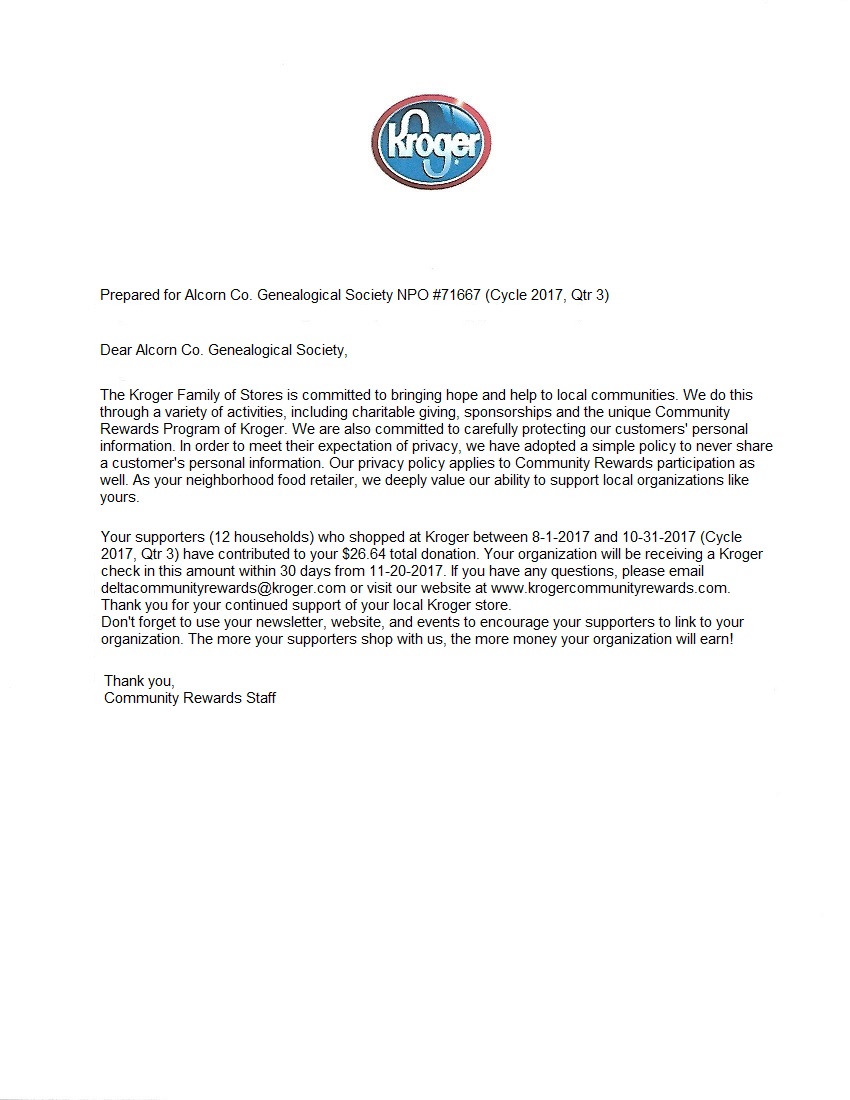 ---

© ACGS 2000-2018 All Rights Reserved