THE ALCORN COUNTY MISSISSIPPI
GENEALOGICAL SOCIETY

Welcome!
to the Alcorn County Genealogical Society
website. Check out our holdings and links to see
what is available to you. We are located in the
Alcorn County Courthouse on the bottom
floor, so please come by and visit us.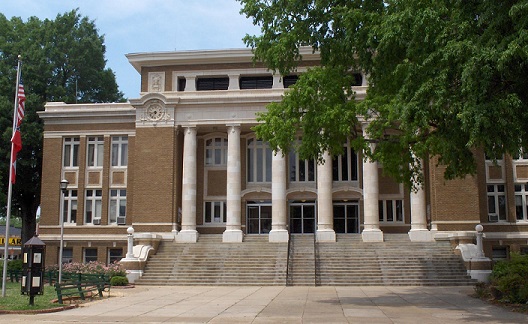 Alcorn County Courthouse

Alcorn County is located in the Northeast corner of the state of Mississippi, bordering on Tennessee.
It was organized on April 15, 1870, from parts of Tippah and Tishomingo counties, and was named in honor of Gov. James L. Alcorn,
who was the first chief executive of the State chosen under the constitution of 1869. This was the site of the Siege of Corinth,
an early campaign in the American Civil War. Corinth is the county seat of Alcorn County.



2017 - 2018 Officers

President: Pat Lancaster
Vice President: Joyce DuQuette
Secretary: Bonnie Dalton
Treasurer: Anne Wood
Editor / Co-Editor: Mary Fowler & Lib Holyfield




Just a Friendly Reminder to change your Kroger Number!

Kroger Shoppers, we thank you! Everytime you shop and use your Kroger Card, the ACGS reaps the rewards. Our last check received was $99.98, thanks to you!

Kroger Community Rewards matches a % of your purchases and donates it to ACGS. We have a NEW Kroger number - JI521 so please go online and make sure you have the new number on your Kroger information. You always have to renew/update your info at the end of the year. Click on the Kroger Card link above for complete details.

Crossroads Museum
Disclaimer: The ACGS Library gladly accepts donations of genealogical materials. These become the property of the ACGS and cannot be returned.


Web space provided by
AVS Internet Access








Copyright © ACGS